Fans and curious people, we have some nice video links for you on You Tube of Gilles Gambus 2004 Japan Tour and with Paul Mauriat!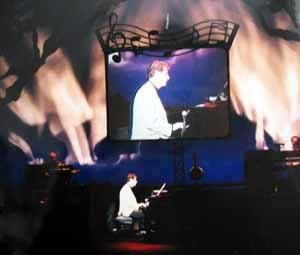 For Vague à l'âme music just click here Vague à l'âme . This is a beautiful composition! Just take a look on it! Another link of GG Quintet.
If you are interested in watching Paul Mauriat and Gilles Gambus playing My heart will go on with the Grand Orchestra, click on!