Great Gilles...Wishing you a day as special as you are!
February 3 2009


Dear Gilles,

We all eternal fans would like to wish you a very special HAPPY BIRTHDAY !!!
We pray and wish from our hearts that you live a much longer life and continue working until we are alive making all your dreams come true and above all, keep entertaining the world the way only you can do!!!

PS: Don't forget to leave your kind message to Gilles in this very special day!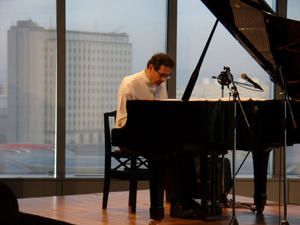 "Good and bad things happen in life,
but always there's a lesson to be learned.
Always look on the positive side,
what's in the glass is your choice.

Always treat others with respect and love,
and you'll find you'll get that treatment right back,
never make fun of or judge others,
there's always more grey than white or black"



We just wanted to say "Happy Birthday, we love you Gilles!"
and let your beauty always shine from the inside out!